419 River Street Manistee Mi, 49660 (231) 887-4187

   An Eclectic Mix of Extraordinary Finds!

             Home~Garden~Art...Life!

Welcome to Swankyz "Good Goods"

An Exciting Boutique in the Heart of Downtown Manistee.

We offer Unique, One of a kind  Gifts, Art and Fine Home Decor products for your Home and Garden right here in Northern Michigan. 

A Gallery of Fine Design plus Sensational Local Artisans & Master Craftsmen. With A Large selection of Handmade / Michigan Made Products. We have Great Snacks, Cold Bottled Drinks and Gourmet Goodies as well.

We are Excited to be Offering these Exceptional Products here in Historic Manistee and are Proud to be a New Member of the Downtown Community.

We Carry a wide range of Unique Michigan Made, USA & Fair-Trade items for You, Your Home and Loved Ones, Yes even Fido.....We invite you to Come in and Visit us, We will be Glad to show you Around!

Downtown River Street - 1941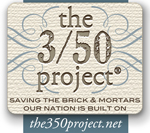 "MICHIGAN MADE"

USA & FAIR-TRADE

 Come Visit us at

 419 River Street

Proudly Featuring

 "Michigan Made" 

USA & Fair-Trade Products!

Pictures of the new space, just before opening in May 2014 

Pictures of our first store just one block up form our new space, a lot of work down the tubes!.....moved from 393 River street to 363 River street all by hand walking back and forth lol 

Bad Axe Soap Company

 Natural, Safe and Chemical Free!​